Argela Exhibited at ITU Telecom World 2016, November 14th-17th, Bangkok
08 November 2016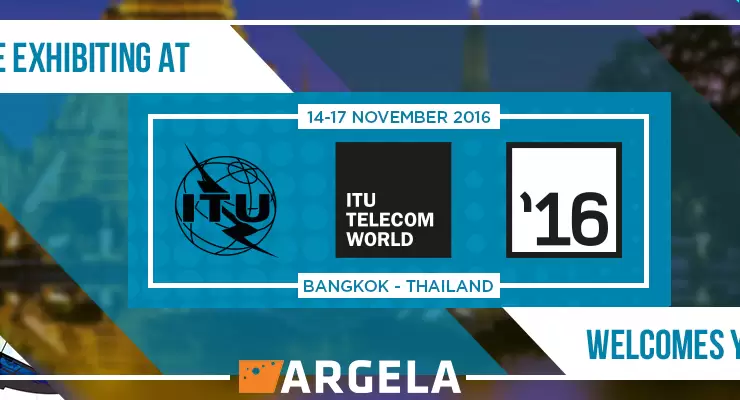 Argela will be exhibiting at ITU Telecom World 2016 in Bangkok between 14th and 17th of November. At Stand #2733 -the IMPACT Arena Exhibition & Convention Center- Argela will be showcasing:
Central Equipment Identity Register
Regulatory Body Solutions
Multi-purpose Probes
Network Performance Monitoring
Customer Experience Management
Software Defined Networking
Programmable Radio Access Networks
Argela team will be present at the event to discuss your next-generation telecom needs and how Argela can help you in achieving your goals.
We look forward to seeing you there!